In cold weather, dressing appropriately for cycling is crucial to stay comfortable and safe. It's the same with many winter sports, really. A few simple tips along with some key apparel can make cycling outdoors in the winter a truly enjoyable experience. Also, don't hesitate to send us an email or call (503) 620-8410 for more expert advice on planning your cold weather cycling kit. 
The Importance of Extremities
Extremities are most susceptible to the cold. From our experience, riding in cold weather actually begins with your head, hands, and feet - especially before you head out the door. Keeping these extremities quiet are key to riding comfortably in cold weather. Simply, if one of these areas starts out cold, it can be quite some time before getting warm while the rest of the body heats up.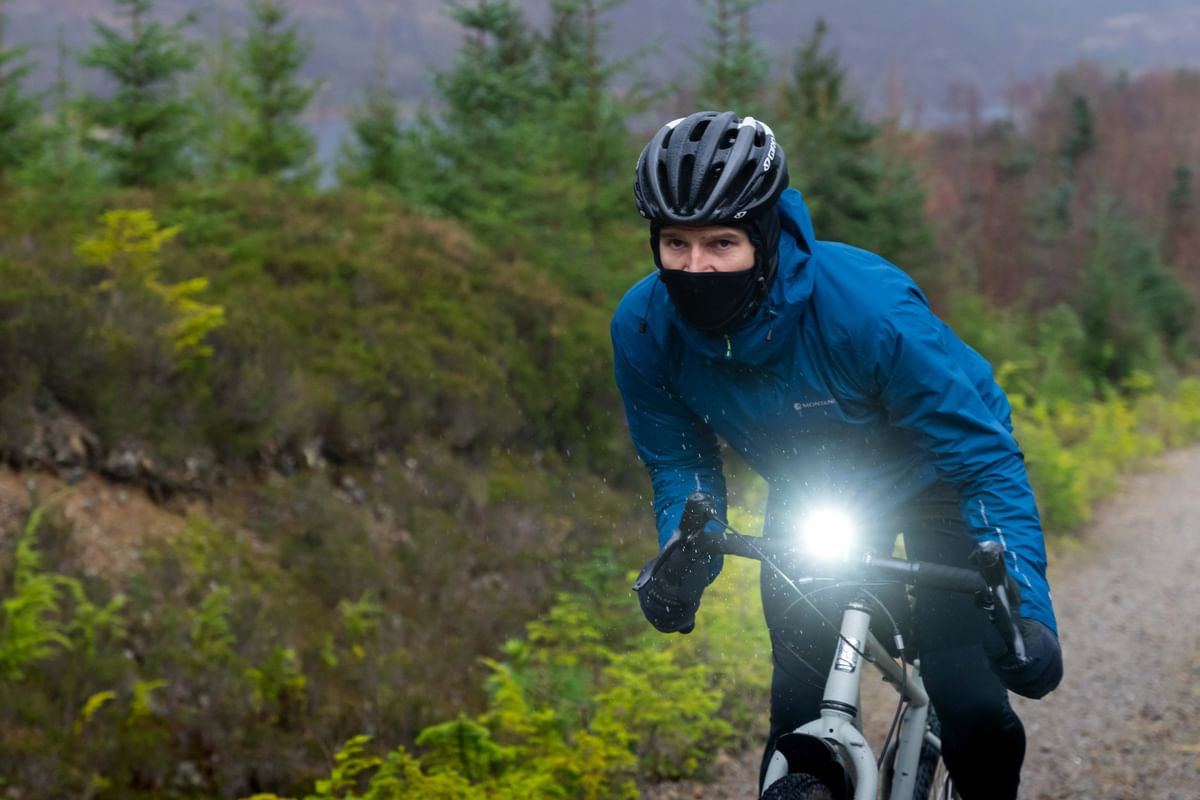 Head protection is crucial, so choose a thermal skull cap, beanie, or even a simple cycling cap that fits comfortably under your helmet. In extremely cold conditions, consider a balaclava or gaiter to cover your face and neck. Just like skiers and snowboarders, remember to protect your eyes with clear or lightly tinted cycling glasses to shield against wind, cold, and debris.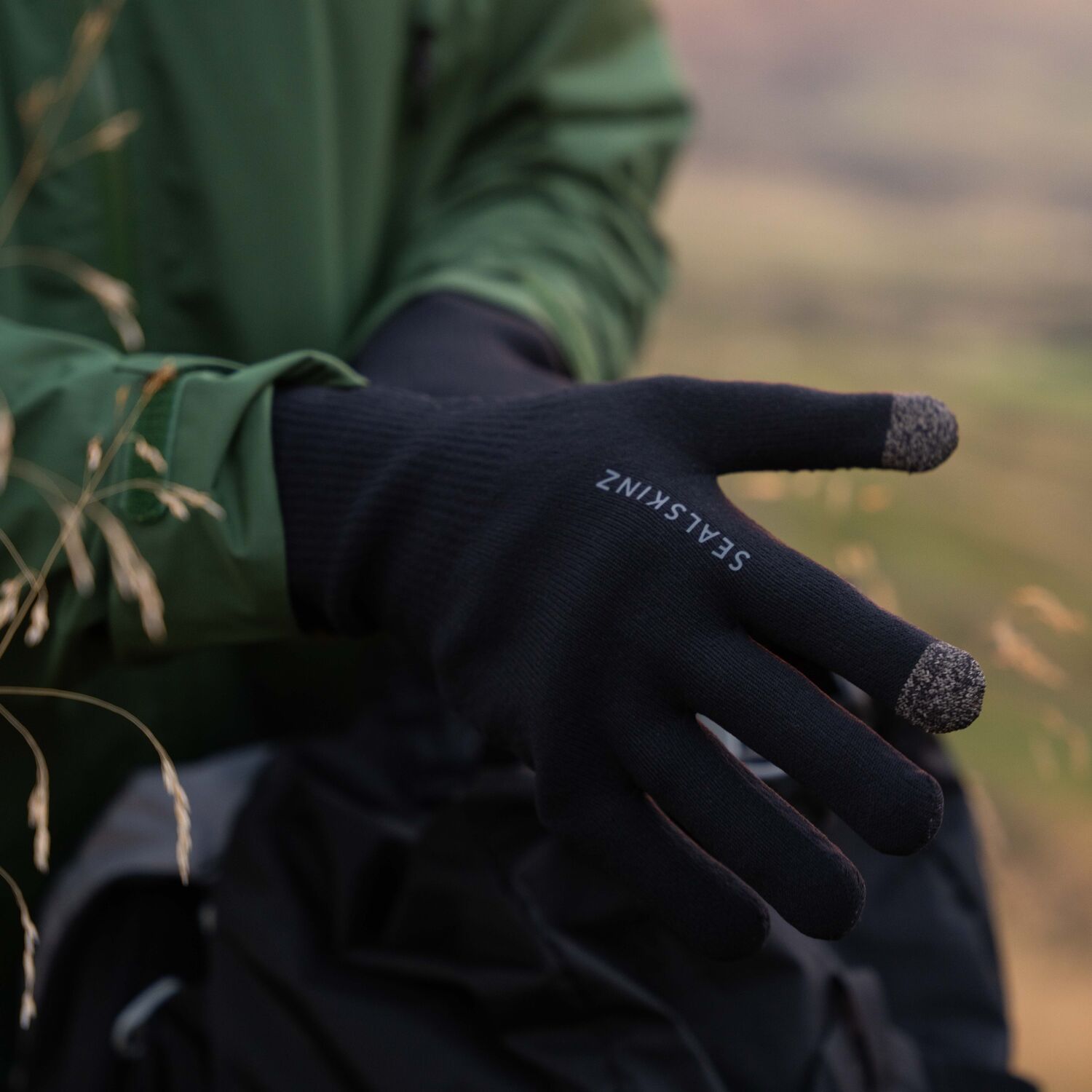 It is also a good idea to invest in thermal gloves to keep your hands warm. In fact, having a few pairs of different weight gloves can help layer or provide comfort options while you are out rolling. Hands can also sweat easily while riding through rough terrain, so using a pair of gloves with some breathability can help in varying conditions.
At the pedals, a good pair of cycling shoe covers or overshoes will shield your feet from the wind, wet, and cold, while moisture-wicking socks can be worn for added comfort.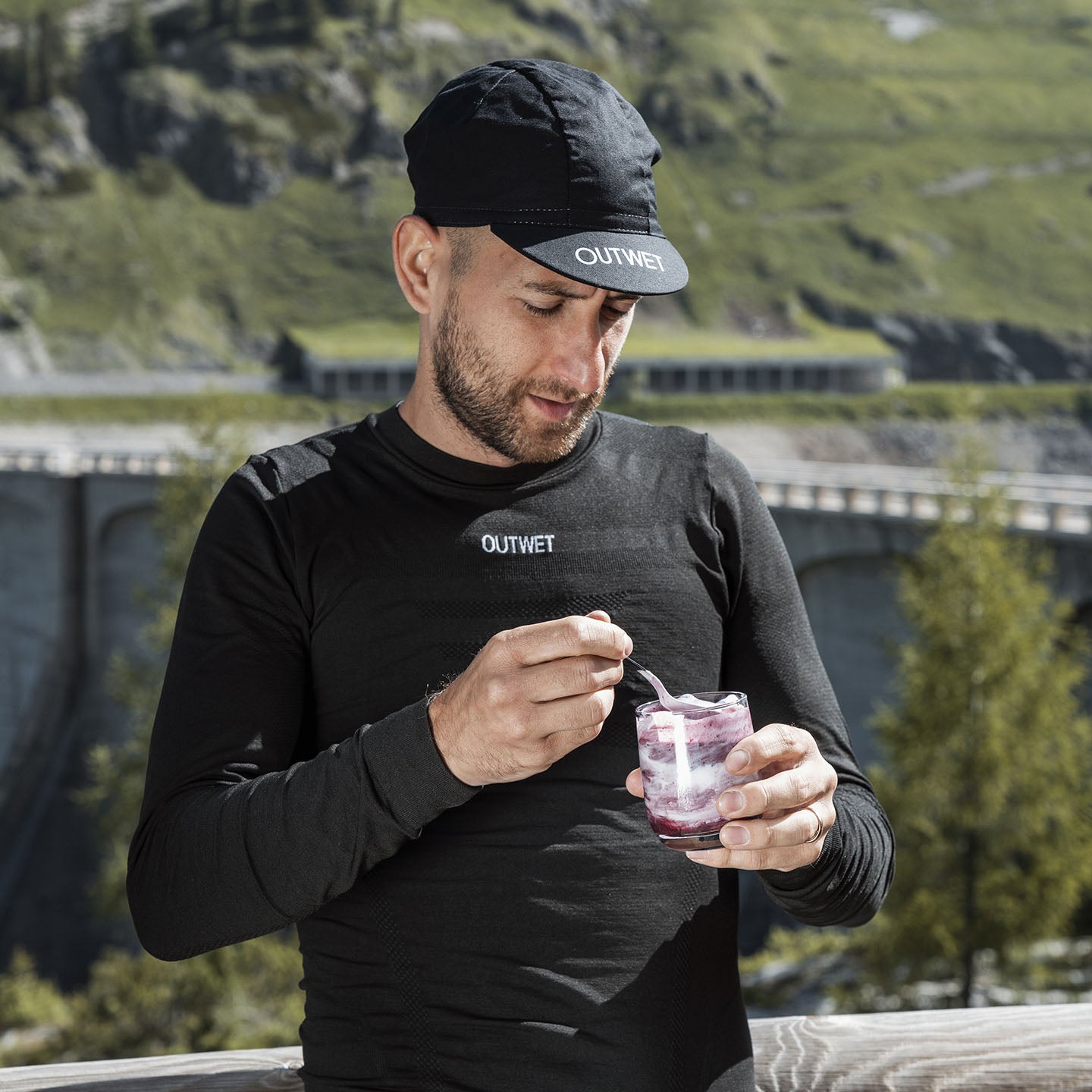 A Jersey is Not a Base Layer
Start with a base layer that wicks moisture away from your skin to keep you dry and warm. A snug-fitting, high-quality, thermal base layer is ideal. With the proper base layer, a cyclist can just open the jacket's zipper, and have instant ventilation. For instance, a base layer with a warm windproof jacket can work for temperatures above 40℉. For temperatures below 40℉, a thicker base layer with merino wool can be used.
Many cyclists make the mistake of wearing short or long sleeve jerseys underneath their jackets. Jerseys are designed as an outside layer and not to absorb sweat to pass to the outside layer. If the layer closest to the skin does not move moisture away from the body, then the body will stay wet and increasingly colder as the ride goes on.
Jackets
For core insulation and protection, opt for a thermal cycling jacket. It should be windproof and breathable to provide warmth without causing overheating during intense rides. Today, the entire idea for using jackets made with wind and waterproof fabrics is to make excessive layering obsolete so that the cyclist has greater mobility. Less layers, less bulk.
The wind chill factor makes the air colder than it actually is, and since there is an ever-present breeze atop the bike, all these jackets will have some wind resistance. If you expect to get rained or snowed on out there, look for water resistance as well. A good jacket for rain must be smooth on the outside so when rain hits it beads off.
Another factor of course is fit. Jackets with fuller cuts that do not use a soft shell fabric with any stretch are designed better for commuting and/or recreational riding. These jackets are cut larger, whereas jackets made with an elastic soft shell fabric have more of a fitted cut for extended periods on the bike.
On your lower body, wear thermal tights or bibs to protect your legs from the cold. Look for options with windproof panels on the front to shield against icy gusts. Water resistant fabrics are also available. Fleece lining is especially warm and comfortable in the cold, too. Other options include riding in bib shorts with leg warmers or thermal bib knickers. 
Planning your Ride
Also another factor in staying warm while out on the bike in cold weather is the type of ride you plan on doing. For instance, on an easy ride on flat terrain where you are not exerting yourself, you need to dress warmer than if you intend to ride harder with climbs and descents. The harder you're riding, generally the warmer you'll be because the body is generating it's own heat. 
Paying extra attention to the weather forecast over your ride duration is also important. It is wise to pack extra lights during low winter daylight and extra layers in case of an emergency or if you stop for longer than desired to address a mechanical issue. 
Remember Before you Roll out the Door
Dressing for cold weather cycling is about finding the right balance between insulation and breathability, ensuring you stay warm without overheating. Pay attention to the weather forecast and adapt your clothing accordingly to enjoy a safe and comfortable ride in the cold.
The cold affects us all differently. So it is good to know where your internal body temp usually sits while out riding. Does your head overheat on climb? Are your hands perpetually numb on long rides? Pay attention to your body's response to the conditions and plan your outfits accordingly.
Lastly, at Cento we have been at this for decades, so please do not hesitate to contact us with any inquiries regarding your winter cycling apparel needs.